The medieval village of Loubressac has been recognized as one of France's most beautiful villages thanks to its inclusion in the Les Plus Beaux Villages de France. The village, perched atop a hill, overlooks the valleys of Bave, Cere, and Dordogne and is located in the northeastern part of the Lot department. Loubressac and its surroundings feature white stone houses with terracotta roofs and numerous flowery gardens, making it one of the most beautiful places in France. Famous French castles such as the Saint-Lauren towers, the Chateau de Montal, and the Chateau de Castelnau-Bretenoux are visible from the village.
---
How To Get There
The easiest way to get to the village is to fly to the Aurillac airport (domestic) and then take a taxi to Loubressac. The entire journey would take you around four hours from Paris. Alternatively, you could fly to the Toulouse airport, take a train to Souillac, and then take a taxi to Loubressac. The latter route would take you almost seven hours from Paris.
History & Culture
Initially, the village was a fortified castrum. However, since the 14th century, it witnessed several additions that made Loubressac what it is today. In terms of culture, the village is similar to its nearby villages, with its inhabitants mainly dependent on agriculture and tourism to earn their livelihoods. All in all, the people of Loubressac are friendly and welcoming and love to interact with tourists, mainly when they try to communicate in French.
Top Things To Do
Visit the Saint-Jean Baptiste church: The original Saint Jean Baptiste Church in Loubressac was abandoned if historical accounts are to be believed. However, a new church was built during the 14th and 15th centuries. The church is famous for its Renaissance themes and Gothic motifs.
Festivities: The village plays host to several festivals throughout the year, such as the Loubressac Spring Festival (May), July Book Festival, Gourmet Farmers Market (August), Rocamadour Opera Festival (August), and local artisans's exhibitions through July and August.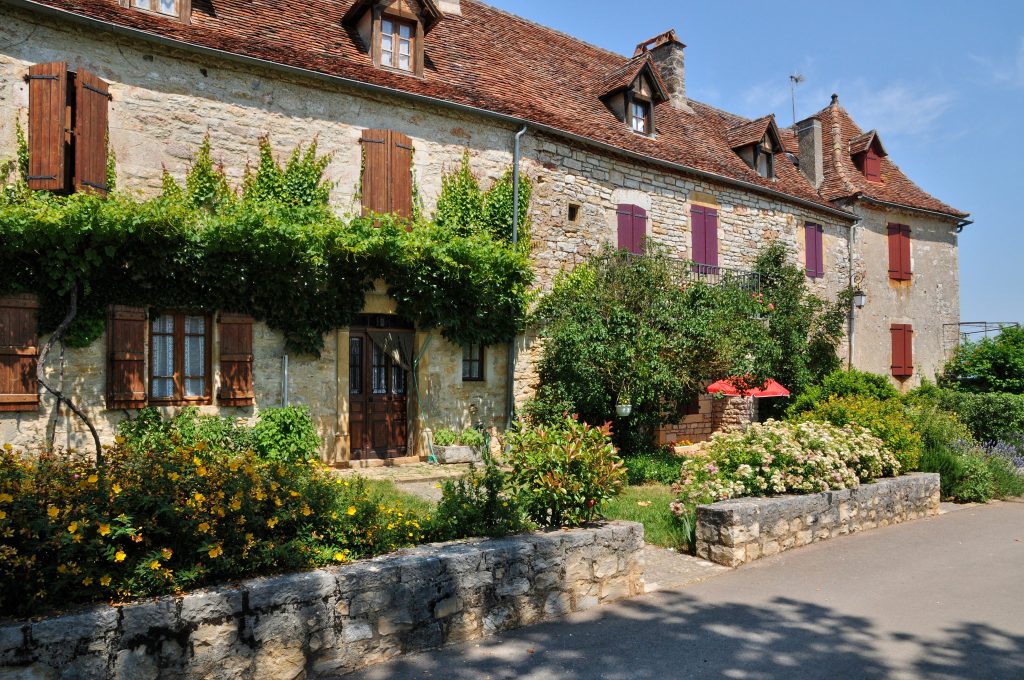 Activities To Try
While there aren't too many iconic monuments or landmarks in Loubressac (the ones there are closed to tourists), simply walking through the narrow streets and lanes of the village can make for a fascinating experience. Cycling and hiking tours are frequently organized here, so feel free to participate in one to experience rural France sightseeing at its finest.
Eat And Drink
While Loubressac doesn't have many options for bars and restaurants, you could visit some nearby villages, such as Floirac and Lacapelle-Marival, for eateries.
Stay
You won't find accommodation in Loubressac, but nearby villages like Cavagnac, Prudhomat, and Puybrun have B&Bs, hotels, and vacation rental homes.
Best Time To Visit
The ideal time to visit and explore Loubressac is from May to October. From November till April, it can get quite cold here.
Getting Around
Loubressac is best explored on foot. Cycling in Loubressac, France is also an option. If you plan to visit other villages in the Lot department, rent a car.