A rare treat just for two, luxury canal barge Amour is a private floating haven for leisurely and luxurious cruising in France. Once a freight-carrying vessel she's now beautifully converted to offer the ultimate in luxury cruising, plying the delightful Canal du Midi in southern France.
Cruise along the Canal du Midi
Nestled beneath shady trees, her shining woodwork and gleaming brass portholes steal the scene. Step aboard the marquised aft deck and you're immersed in the ambiance of a luxury motor yacht, its awning and snug settle providing a private area to relax and take in the sunny views.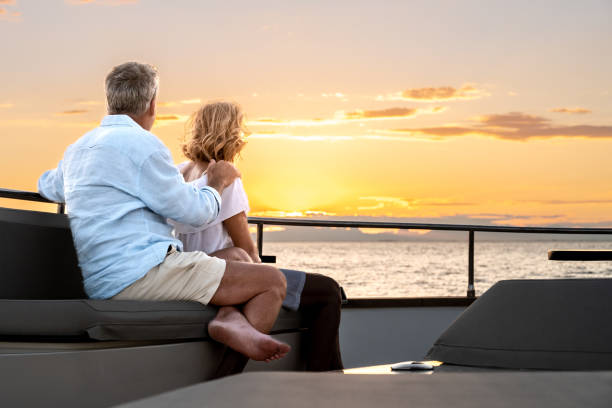 A rare treat just for two
delectable cuisine and fine wines
Within, polished mahogany and Starbay furniture, Les Toiles du Soleil and Villa Nova fabrics feature throughout, blending with mellow creamy hues. Roof lights and sparkling mirrors capture the Mediterranean sunlight; blue skies and sunflower fields enchant the eye, and delectable cuisine and fine wines tempt and refresh the palette. To cruise with Amour is to live the legend of romantic travel.
Onboard it is a personalized and attentive service
Owner Adrien Bramoullé is one of the most creative operators on the Canal du Midi, and with Amour he has understood the need for truly private, scenic, and luxurious getaways. He delivers extraordinarily high levels of quality and professionalism for his guests aboard this French barge.
The diversity and quality of produces in our region Midi, Languedoc, and Roussillon enable our chef to elaborate refined and fresh menus.
During your excursions, the chef will join you at the markets to choose local seasonal ingredients. Our fish, meat, fruits, vegetables, and cheese are supplied by renowned local farmers and artisans. We choose in priority organic produces when feasible.
Wines are permanently sourced from regional vineyards and œnologues so as to offer exceptional products from our wine-producing region: Minervois, Corbières, Saint Chinian, Cabardès, Fitou, and other local regions.
Wines and Champagnes from your preferred regions are also held on board.
At least two wine tastings are organized in prestigious vineyards allowing you to meet the winemaker, visit their domains and discover their acclaimed creations.
2 Passengers
Grand Luxe class (5*)
Canal du Midi, southern France
Charter for two guests, 6 nights, 7 days, April to October
1 double-bedded suite within a private apartment of 110sq feet
If required, two further guests with the same party can join, sleeping on the convertible sofa within the apartment.
Full board with a private chef
Private guest quarters, cabin and bathroom – 110 sq ft
Automatic heating and air conditioning
Professional crew – captain
All meals and drinks on board
Excursion guide, fees and associated transport
Our romantic getaway aboard the Amour Barge was nothing short of magical. The stunning views of the sunflower fields and the tranquil waters of the Canal du Midi provided the perfect backdrop for our intimate trip.
The personalized and attentive service we received onboard exceeded our expectations. Adrien Bramoullé, the owner, and his team made sure that every aspect of our trip was perfect, from the delectable cuisine to the fine wines and cozy settle on the marquised aft deck.
The attention to detail and luxurious amenities onboard the Amour Barge truly made us feel like royalty. The polished mahogany, Starbay furniture, and Les Toiles du Soleil fabrics created a warm and inviting atmosphere, while the roof lights and sparkling mirrors captured the Mediterranean sunlight in the most beautiful way. We will cherish the memories of our trip forever.