Immerse yourself in the lap of luxury as you indulge in the finest accommodations in this picturesque region. Whether you seek a lavish villa overlooking the azure Mediterranean Sea, a charming countryside retreat surrounded by vineyards, or a chic apartment in a vibrant city, our collection of luxury rentals offers the epitome of elegance and comfort.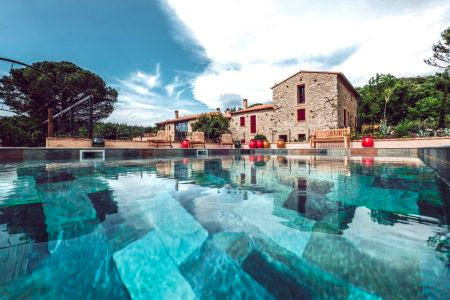 enchanting chateaux nestled amidst
to lavish private villas overlooking the azure coastline, our luxury rentals cater to the discerning tastes of our esteemed clientele. Immerse yourself in the grandeur of French architecture, where historical charm seamlessly blends with modern amenities and impeccable design.
Each luxury rental in our portfolio has been handpicked for its exceptional quality and unrivaled sophistication. Indulge in spacious interiors adorned with exquisite furnishings, state-of-the-art facilities, and lavish amenities that cater to every desire. Whether you seek a serene retreat in the countryside or a glamorous beachfront escape, our rentals offer the perfect ambiance for relaxation, rejuvenation, and indulgence.
Beyond the impeccable interiors, our luxury rentals provide breathtaking surroundings that capture the essence of France's natural beauty. From sprawling gardens and private swimming pools to panoramic vistas of picturesque landscapes, each rental promises an immersive experience that seamlessly blends the outdoor and indoor realms.