France is one of the most sough-out travel destinations in the world. Many tourists here enjoy the beautiful scenery, hillside wine regions, quaint towns, mountains, beautiful beaches, and river barge cruises. While many are familiar with the famous city of Paris, there is also one unique destination, full of luxurious outdoor experiences, that you should consider while visiting the country. Occitanie, France, is a warm, sunny southern region consisting of Aude, Ariege, and Pyrenees Orientales. In this article, we'll explore these grandeur attractions to help you plan your next visit to this magnificent region!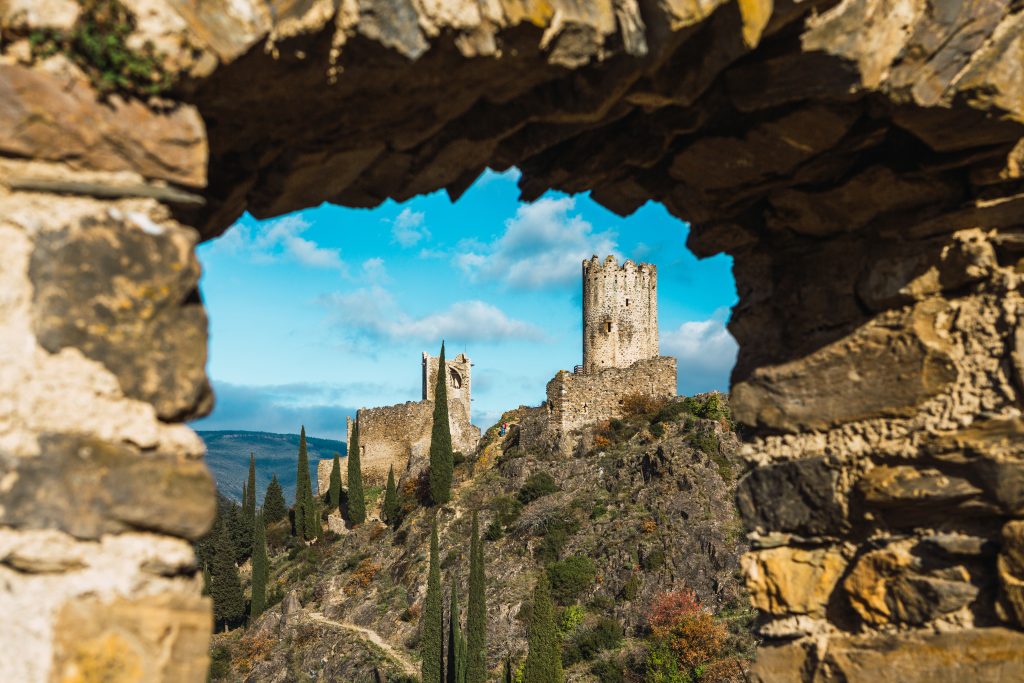 Châteaux
One of Occitanie's greatest attributes is its superb Château, which offers a historical experience and a deep dive into some of France's oldest history.
Chateaux de Lastours, Lastours
The Châteaux de Lastours is a beautiful culmination of four historical castles. These structures sit atop a hill overlooking the beautiful village that resides below. You'll find towers, spiral staircases, antique arched window fixtures, and a beautiful view of the valley and river surrounding the castles. This Château is a must-see if you're staying near the Lastours area!
Château de Foix
In the southernmost region of France, an impressive château sits upon a rocky hill overlooking the village below in the city of Foix. Built-in the 15th century, this fortress remains wonderfully intact, providing a unique and extravagant experience any tourist will enjoy. Here, you'll have the opportunity to explore the historical museum, where you'll find displays from prehistoric times and medieval archaeology.
Beaches
When you're in Occitanie, don't forget to dive into one of its many serene beaches. There are many beaches to choose from, all with unique qualities and experiences.
Orpellieres Beach
Off the coast of Serginan, just on the edge of the Orpellieres nature reserve, is the Orpellieres beach. If you want a more natural landscape, consider visiting this beach. The sandy beach and dunes are unkept, meaning they are in their utmost natural state. The beach is also quiet and perfect for a silent retreat and disconnected from the world.
Couchant Beach
Nothing is better than pairing an afternoon at the beach with a luxurious shopping trip. You can have the best of both worlds at Couchant Beach in La Grande-Motte. Consider stopping here to enjoy the beautiful, soft sand, family-friendly shoreline, boutiques, carousel, and cuisine.