Relax in ultimate luxury while taking in the beautiful sites of the stunning South of France on one of our river cruises along the Canal Du Midi.
A river cruise along with the World Heritage Canal Du Midi is a great place to see some of the most wonderful sites the South of France has to offer, including historic towns, picturesque countrysides, and inspiring diverse landscapes.
while taking in the beautiful sites of the stunning South of France
Lauthentic France is a leading travel agency offering unforgettable luxury canal cruises along the picturesque Canal du Midi in France. Discover the beauty of southern France in comfort and style aboard one of our stunning hotel barges, complete with sumptuous furnishings and exquisite cuisine. Our expertly-crafted itineraries allow you to explore charming villages, historic towns, and world-renowned vineyards, all while taking in breathtaking views of the stunning countryside.
Start your trip with a visit to Toulouse, named the 'pink city' due to the dreamy pink bricks used in the architecture of the city. Toulouse is a relaxed and laid-back city and is the perfect place to unwind during your trip.
If you are looking for ultimate relaxation while on your cruise, the Languedoc-Roussillon region is the place to go to sample some delicious wines and visit France's stunning vineyards, where a third of France's wine is produced, including most of France's organic wines.
For an unforgettable experience, what could be more impressive than a visit to the famous historic city of Carcassonne to see the romantic turrets and the medieval fortified citadel. A world heritage site, Carcassonne is the largest walled city in the whole of Europe.
Experience the very best of French culture at Trébes, where you can try some stunning olive oil and local delicacies such as honey, pates, and traditionally crafted beers.
Packed with many sites and adventures to find, a cruise on the Canal Du Midi will give you a unique trip that you will be sure to cherish and never forget.
Our river cruise barges are unique and luxurious. They are guaranteed to provide an unforgettable holiday experience, allowing you to explore the delights of the Canal du Midi at your own pace in ultimate comfort.
Exclusive Luxury Canal Cruises
Luxury Hotel Barge cruising
Luxury Just for 2 Hotel Barge cruising along Canal Du Midi
Luxury River Cruise along Canal de Garonne
Luxury River Cruise along Burgundy Canal
Navigating on the canals of North Eastern France
Alluring blend of luxury and modernity.
Finesse is a double-decker hotel barge that was built to exacting standards with luxury in mind
Anjodi is very much a hotel barge of the classic Dutch design and also the founding member of our fleet
Athos was originally built as a commercial sand, grain and wine barge and converted into a luxury hotel barge in 1982
live magical moments along the fabulous Canal du Midi The Black Mountain barge
Book a River cruise with Lauthentic France
Booking a river cruise with Lauthentic France is an exceptional way to experience the beautiful waterways of France. We offer a range of expertly-crafted and luxurious river cruises that provide an unforgettable opportunity to explore France's historic and picturesque destinations in comfort and style.
Our personalized service ensures that every aspect of your journey is taken care of, from the luxurious accommodations and exquisite cuisine to the breathtaking views of the French countryside.
Our itineraries are carefully crafted to cater to your every need, providing you with a once-in-a-lifetime opportunity to experience France's rich culture and heritage.
Ensuring that you always get the best value for your money. With our Best Price Guarantee, you can book with confidence, knowing that you're getting the best deal possible.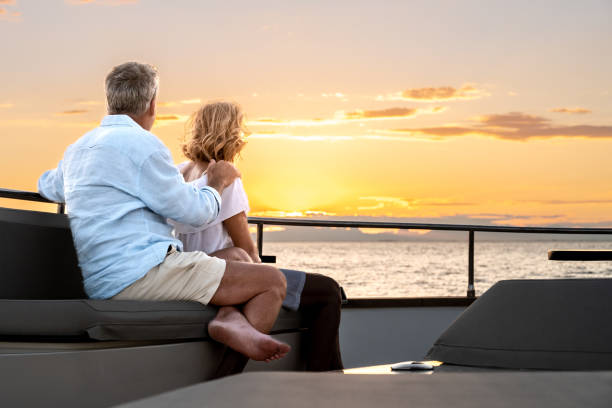 Book River Cruise in France
immersive way to experience the beauty and charm of France
A canal cruise is a unique and immersive way to experience the beauty and charm of France. It involves navigating the intricate network of canals that crisscross the country, offering a peaceful and captivating journey through some of the most scenic regions. A canal cruise allows travelers to explore hidden corners and lesser-known treasures, uncovering the cultural heritage and traditions that make France so captivating. Whether aboard a luxury barge or a self-drive boat, a canal cruise offers a leisurely and intimate way to connect with the picturesque landscapes, historic sites, and charming villages that line the waterways. It's an opportunity to slow down, relax, and immerse oneself in the enchantment of France's tranquil canals, creating unforgettable memories along the way.
Explore the Tranquil Waterways of France
Discover the serene beauty of France's canal system as you embark on a canal cruise adventure. Traverse the picturesque canals that wind their way through stunning landscapes, charming villages, and historical sites. Immerse yourself in the tranquility and charm of these waterways, creating unforgettable memories along the journey.
Uncover Hidden Gems and Cultural Heritage
Delve into the rich cultural heritage and hidden gems that await you on a canal cruise in France. Cruise through regions renowned for their historical significance, picturesque vineyards, and quaint towns. Explore local markets, sample regional cuisine, and visit charming villages along the way. Uncover the authentic essence of France as you connect with its vibrant history, traditions, and warm-hearted locals.
Indulge in Relaxation and Luxury Onboard
Experience the ultimate in relaxation and luxury onboard your canal cruise vessel. Unwind in stylish and comfortable accommodations, designed to provide a tranquil retreat after a day of exploration. Enjoy gourmet meals prepared by skilled chefs, paired with fine wines that perfectly complement the flavors of the regions you pass through. Allow the gentle rhythm of the canals to create a sense of serenity and rejuvenation throughout your voyage.