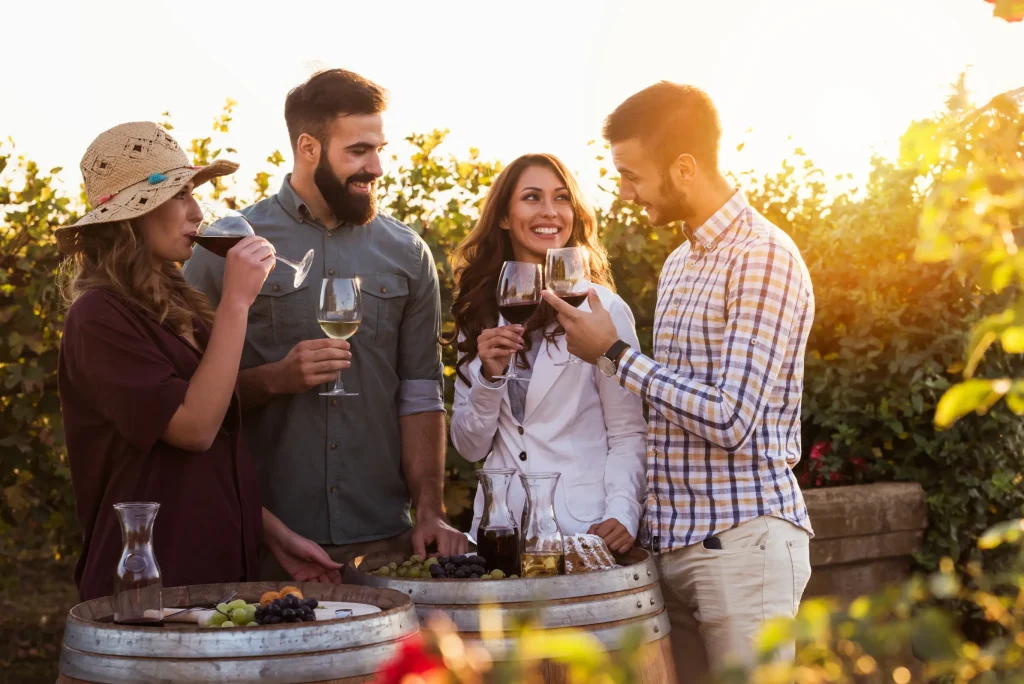 LAGRASSE WINE TASTING TOUR
Discover the enchanting beauty of a quaint village atop a rocky precipice, gracefully situated at the meeting point of the awe-inspiring Cesse and Brian Gorges.
Destination At 9:15 AM Departure from Office de Tourisme de Carcassonne La Cité
Starting at:
Є 110.00 / Person
Lagrasse Wine Tasting Tour
Embark on a captivating Lagrasse Wine Tour.
Discover the allure of Lagrasse, hailed as "the most beautiful village in France," with its medieval treasures and the gentle flow of the river Orbieu. Visit either: Château Ollieux Romanis, or Château De Caraguilhe. Delve into the art of winemaking while savoring the unique flavors of this enchanting land. Immerse yourself in the timeless beauty of southern France on this unforgettable journey.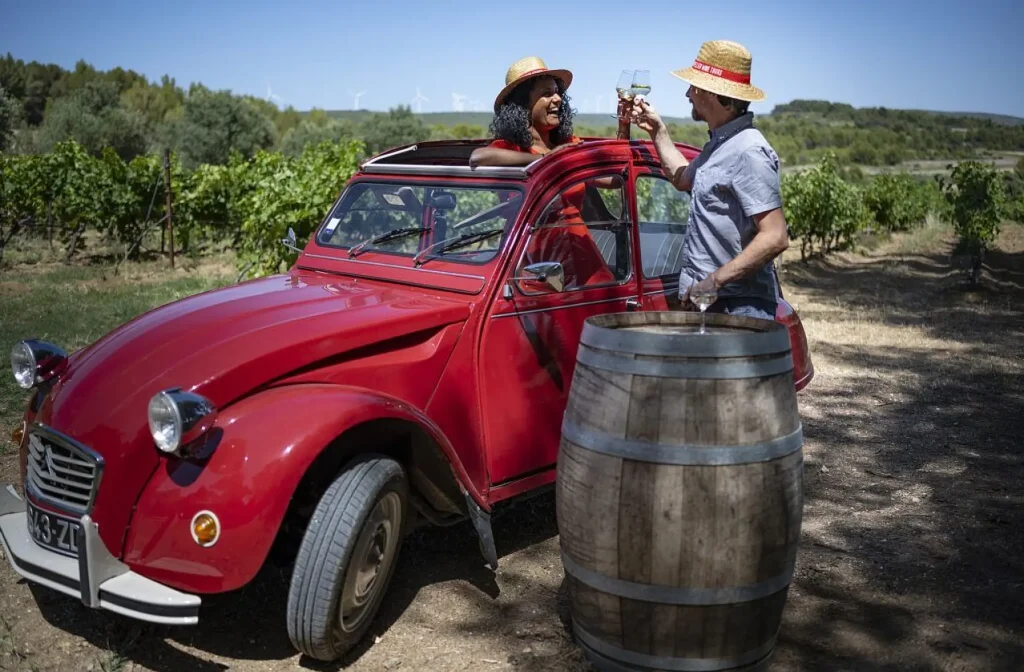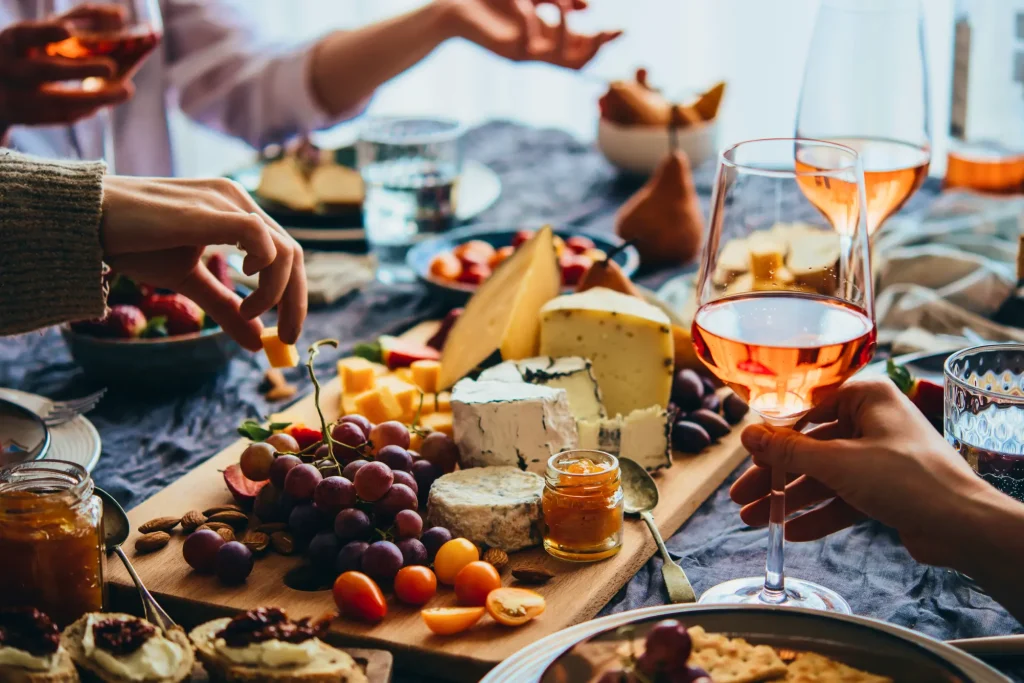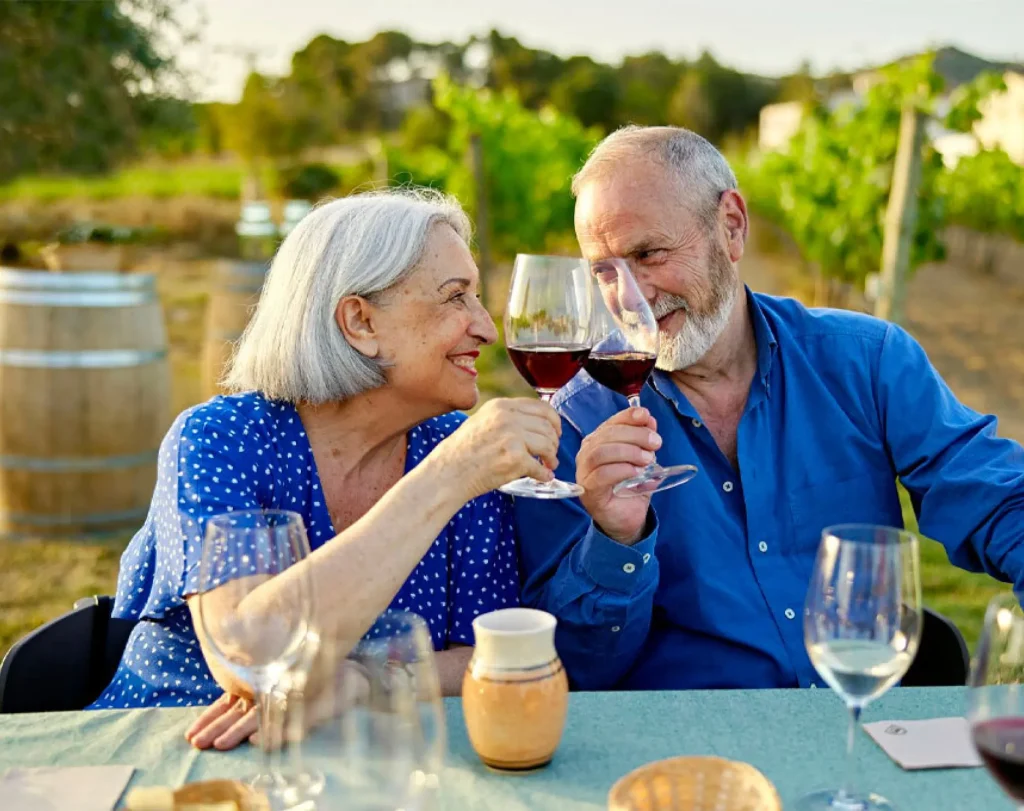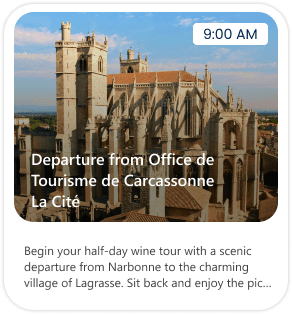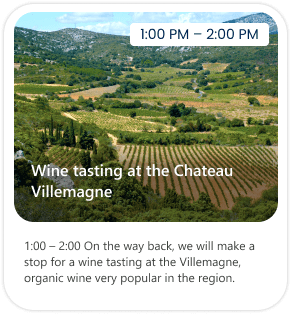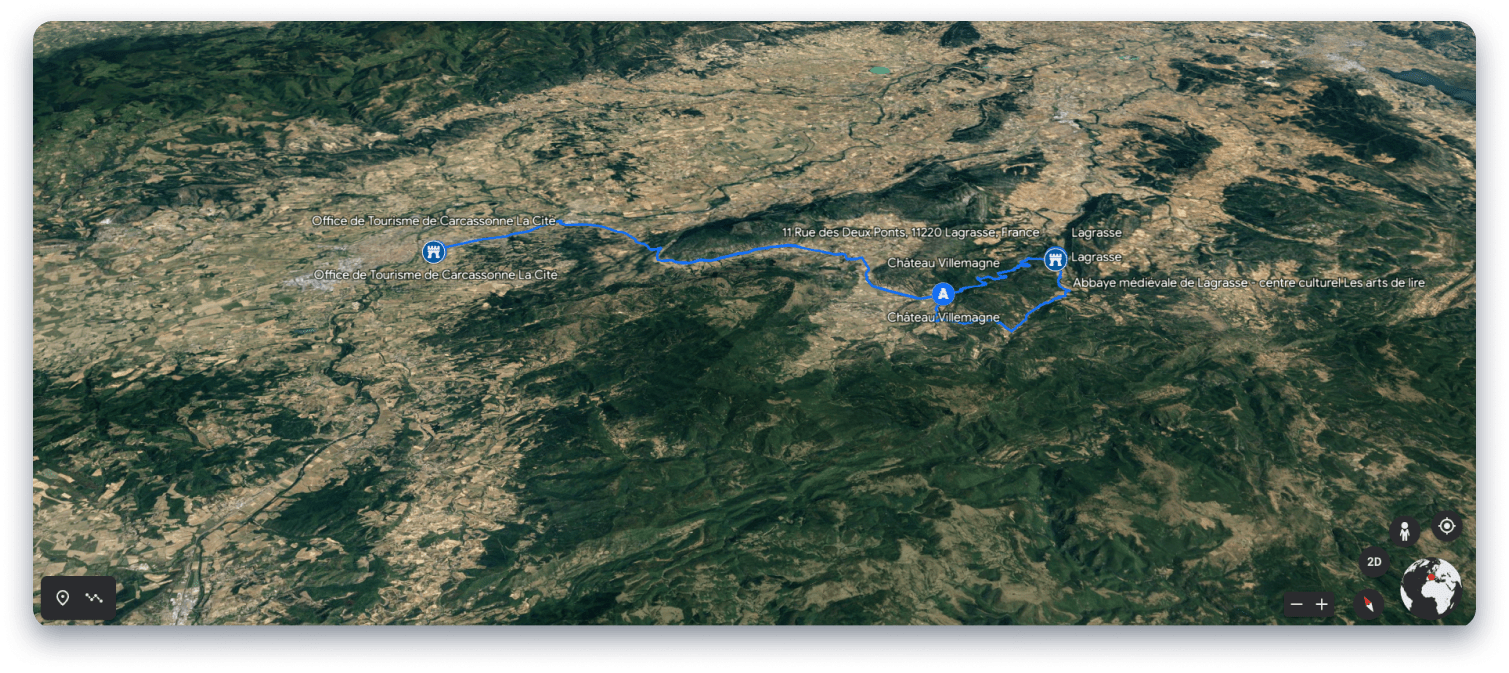 village of Lagrasse
The charming village of Lagrasse is located in the French commune in the center of the department of Aude. It is part of the Languedoc-Roussillon region and part of the Corbières Massif. Ranked as "the most beautiful village in France," Lagrasse, a small medieval city, contains many architectural treasures of the 14th and 15th centuries—the church of Saint Michel, the two bridges, the ramparts, and the beautiful stone facades. Lagrasse rests in an amphitheater where the river Orbieu flows.
Château Ollieux Romanis
A family domain in organic agriculture between the mountains and the sea lies on 160 hectares of vineyards on a terroir rich in biological, geological, and climatic diversity. This domain is tuned to nature. The castle is located in the heart of the pinata in the Corbières. From the time of the Romans, this territory was known for its drinking water sources, which are still present to this day, allowing the regulation of the cellar's temperatures with barrels.
Château De Caraguilhe
It is located in the beautiful and charming Boutenac region on 600 hectares with a vineyard of over 100 hectares surrounded by 500 hectares of scrubland. It forms an excellent natural protection that creates an authentic and unique wine terroir. Learn about winemaking while relaxing in a cozy tasting room.
Discover Lagrasse's Finest Wines through
Join us on an unforgettable Round Trip Minivan Wine Tour through the picturesque vineyards of Lagrasse. Taste exquisite wines, meet passionate winemakers, and immerse yourself in the beauty of Occitanie's wine region.
Expert guides and storytellers
Visits to renowned wineries
Wine tastings of reds, whites, and rosés
Scenic route with breathtaking views
Gourmet food pairings
Comfortable, air-conditioned minivan
Small group setting for personalized experience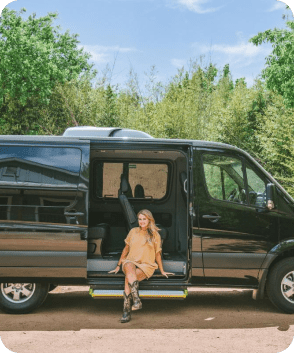 Entrance fees to
the Abbey
Wine Tasting
Service Charges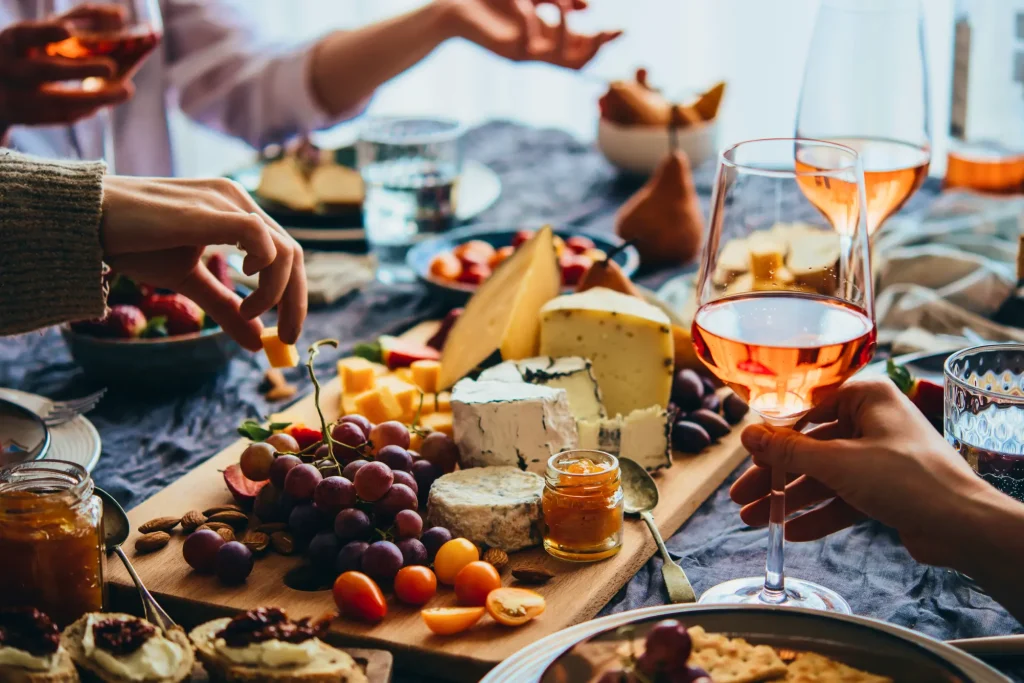 Lunch from Entrée to plat Désert
Enquire for this
Wine tour
Fields marked with an * are required